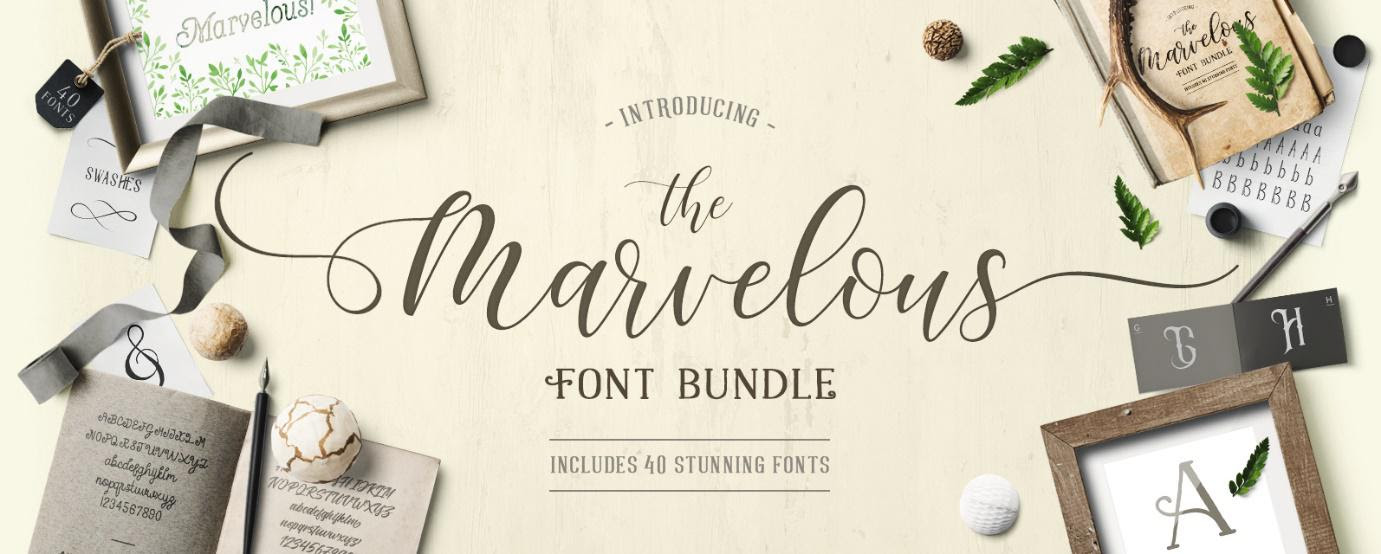 What's Included?
The Marvelous Font Bundle is here!
40 Spectacular and diverse fonts for all your design and crafting needs.
We are delighted to offer this bundle at 94% off the RRP saving you a whopping $494 on the RRP. You can also save an additional 10% with store credit making each one of these fonts JUST $0.72 each.
Hurry though this bundle is only on sale for a limited time before it expires and the fonts go back to their full price!
Get Updates
Get notified when I add new info and set of freebies!